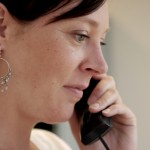 Many times, the death of a loved one occurs when he or she has reached an advanced age—an age at which Social Security, Medicare, and Medicaid are part of the financial structure of his or her estate. As part of the funeral planning and estate dissolution process, you will need to notify the proper authorities. In some cases, you might also be eligible for benefits and other services that can provide support during this difficult time.
Social Security
It is your responsibility to ensure that Social Security is notified as soon as possible after a loved one dies. In many cases, the funeral director will either alert you to this fact or offer to contact Social Security on your behalf…you will simply need to give permission and ensure that the director has the correct social security number to make the report.
It can take a few weeks or even months before the death is processed with Social Security, so if you get checks or direct deposits, be sure not to touch the money, as you will be required to give them back.