We have scoured the internet to find these odd and bizarre facts related to death throughout culture, history, and even celebrity. If you enjoyed these truly weird facts and stats, please feel free to share using the HTML below but please include a link to us!

If you would like to include this infographic on your site, please use the code below (you can just paste it straight in):

COPY CODE TO EMBED GRAPHIC ON YOUR SITE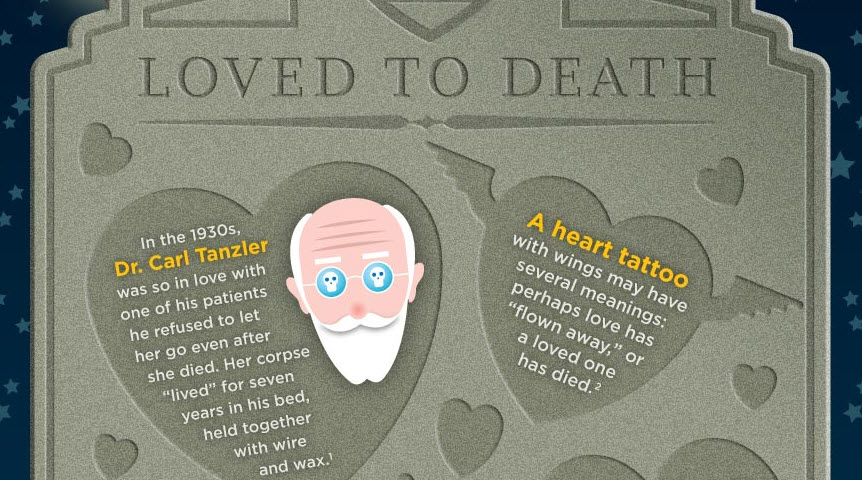 Liked this graphic? Then, you will adore the one we made about love and death!