Funeral Planning and Healthcare Directives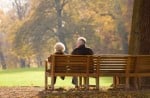 Although funeral plans and healthcare directives don't always overlap, they cover issues that many people address at the same time. While funeral plans provide financial support and instructions for after death occurs, healthcare directives address these issues while you're still alive…and too ill to make the decisions on your own.
Creating a Healthcare Directive
Most people don't worry about healthcare directives until their 80s or 90s, when ill health begins to threaten regular decision making. Anyone who has spent some time in the hospital knows that there are countless issues that have to be addressed related to the provision of care, including everything from resuscitation orders to which medications you would (or would not) like to be prescribed. Healthcare directives exist to clarify your wishes regarding these things.
They also include an appointment of who you wish to be in charge of decisions related to your health care (your agent), should you become unable to do so yourself. This latter issue is especially important when you are in a relationship with someone outside of traditional marriage and want to ensure that their wishes are included in the decision-making process.
Legally, most people aged 18 and over can make a healthcare directive—and it's a good idea to get to this before your health situation becomes an emergency. Directives are almost always drafted under the direction and guidance of a lawyer or attorney and your physician, and are signed by witnesses and notarized to make things more official. This legally binding document can then be used to help direct your care at the end of your life, although in some cases, your chosen agent may be able to make changes.

Considering Funeral Options
If you choose, a part of your healthcare directive can include your decisions related to the treatment of your body after death occurs. This includes your willingness to donate your organs for transplant (or your body to science), as well as your funeral arrangements. You aren't required to go into specific detail about where and how your body will be disposed of, but you can be as specific as you wish.
In this way, healthcare directives can act as a sort of advance funeral plan. As is the case in a will (or living will), you can appoint someone in charge of the decision making process and outline your specific wishes.
Making the Right Funeral Decisions—Right Now
In an ideal world, everyone in your family would be aware of your wishes related to health care and death, and there would never be any question of fighting over what should be done to provide you with the best possible care. However, with so many families broken apart, spread apart, or simply not taking the time to communicate with one another, this isn't always the case.
By taking the time to draft legal documents outlining your specific wishes, you can avoid much of the pain and heartache that derives from this sort of situation. In many cases, it only takes a few hours of planning and a one-time payment to a lawyer, and the investment is well worth the peace of mind it brings.
Please share your thoughts on this article
Related articles

Before you sit down with a funeral director to go over all your options for a loved one's funeral plans, it's a good idea to figure out how much money you're willing to spend. Although the average funeral can go as high as $10,000, you aren't... more »

The cremation process is difficult for many people to picture happening to their loved one's remains. Unlike burial, which gives a feeling of calm quiet and eternal rest, cremation is hot, messy, and oftentimes frightening. You might be afraid that... more »

One of the more common parts of a memorial service is the reading of favorite Bible verses or poetry that you and your family choose. As far as funeral planning goes, this isn't the most difficult decision you'll make, and there is no "wrong" way... more »