Appropriate Attire to Wear to a Funeral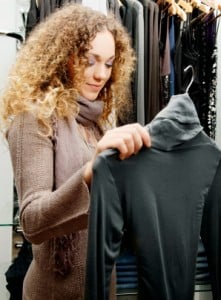 No matter what creed or culture you follow, a funeral is a somber affair that requires a certain level of conservative dress. Even the color of clothing that you don for a wake or funeral service can have a significant meaning, especially in Eastern and some Western religions. Appropriate attire is vital at any funeral of wake, so if you're not sure of exactly how to dress for a service, then here are a few helpful pointers based on some of the more popular religions and cultures:
Christian Funerals. While it was once required to wear all black for a Christian funeral or wake, now other somber colors have become accepted as part of funeral attire. However, out of respect for the mourners, clothing must still be conservative, with women wearing dresses that hit below the knee or slacks, and men wear more formal attire like a suit with a tie. If you're still unsure of what to wear to a funeral, simply ask what the family of the deceased will be wearing for the funeral, or follow the attire that's dictated by the creed of the family. It's best to err on the side of safety rather than make a fashion statement at the funeral, so don't pick bright colors, cocktail dresses or any other "fashionable" clothing items.
Keep in mind that some Christian sects require head coverings to be worn at funerals, such as the Greek Orthodox Church. Head coverings will typically be available at the church or funeral home where the service is being held.
Jewish Funerals. When it comes to clothing, Jewish services are similar to Christian funerals in that men and women are required to wear somber and conservative clothes. Again, men should wear formal suits and ties, while women should wear dresses that fall below the knee or dark slacks. In Orthodox Jewish sects, both men and women are required to wear headscarves: plain scarves for women and yarmulkes for men. In other sects, only men are required to wear head coverings, which are available at the synagogue or cemetery where the service is being held.

Head coverings will also be required at any after-service gatherings. Expect to wash your hands upon entering the house or synagogue where the gathering is held, as it is customary in Jewish sects to cleanse hands after attending a burial.
Muslim Funerals. If you are attending a funeral as a non-practicing Muslim, then you're not required to wear the traditional hijab, which is what traditional sects wear at a funeral. Conservative clothes in black or other dark colors will suit just fine – however, it's best to wear longer sleeves, pants and skirts. If the funeral service takes place at a mosque, you'll be required to remove your shoes and sit in a designated area according to your gender. Additionally, women must wear a head covering, even if you're a non-practicing Muslim.
Buddhist Funerals. If you're asked to attend a Buddhist funeral, you don't have to wear dark clothes; however, avoid wearing the color red, as that is a sign of disrespect at a Buddhist funeral. The family members of the deceased will be wearing white at the service, which is the color of mourning in Buddhism. If the service takes place at a Temple, you'll be required to remove your footwear; however, make sure you wear presentable socks in order to be respectful.
Hindu Funerals. Hindu funerals are much like Buddhist funerals in that the family of the deceased will be the only ones wearing white, as white signifies grieving. However, you will be frowned upon for not wearing dark or black conservative clothes, so make sure you err in the side of caution with your clothing choices. You'll be required to remove your shoes during the service, so again, make sure you're wearing presentable socks.
As you can see, there are many common attire requirements across all creeds and religions; however, if you're still unsure of what to wear to the funeral service, it's best to ask other attendees what clothing and colors are appropriate based on the practicing religion. Base your dress on what the family of the deceased will be wearing, as this typically is the best option for those who are unsure of appropriate funeral attire. Again, make sure that your clothing choices are conservative, as you'll hardly ever go wrong with somber attire.
Please share your thoughts on this article
Related articles