Everything You Need to Know about Funeral Costs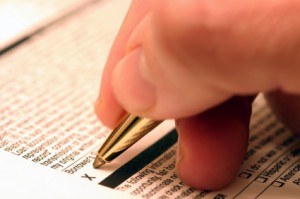 When it comes to questions about funeral planning, almost everyone wants to know more about money. How much does it cost to have a funeral? How can I cut back and save money on funeral plans? What is the cheapest burial option?
Although funeral prices will always vary depending on location and the type of ceremony you choose, most funeral homes follow a similarly prescribed format. Here are some of our best questions-and-answers regarding money, funerals, and how to get the most out of both.
Funeral Pricing Information

Getting Help with Funeral Costs
Additional Funeral Cost Issues
Paying for a funeral doesn't have to be a hassle. Although there will always be some financial strain associated with burial (unless the deceased handled everything in advance), there are options available that allow you to save money and still hold a funeral that honors and respects the deceased.
Please share your thoughts on this article
Related articles

The funeral planning industry encourages individuals to take responsibility for their own death and funeral plans. From fully prearranged funerals with every detail laid out and paid for, to funeral checklists and apps that outline individual wis... more »

Most states have a department dedicated to human and health services. Often known as a Department of Human Services, Department of Health Services, Department of Social and Health Services, or Department of Health and Welfare (just to name a few)... more »

Funeral etiquette is complicated even under the most traditional of family circumstances, so when you throw in blended families and issues related to divorce and remarriage, things can quickly become tangled up. Is it acceptable to go to the funeral ... more »