What to Do if You Can't Afford a Funeral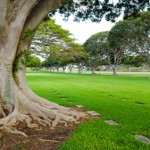 For all the benefits of advance funeral planning, burial insurance, and the affordability of options like direct cremation, death is still a very costly affair. In fact, for some families, it's too costly—and that's when funeral planning can become a real problem. Although it isn't something people like to think about (either in relation to their own life or in others), there are occasions in which it simply isn't possible to pay for a funeral.
While this situation isn't ideal, it doesn't mean that you don't have options. Government and church organizations exist to provide support, and you may be able to find a financing option that suits your lifestyle. If you are getting ready to plan a funeral and don't have the available funds to cover it all, here are a few of the choices you face:
Family Members and Friends: It's not easy to ask loved ones or extended family members you don't know for help, but you might be surprised at how willing people are to help out. Death has a way of bringing the best out of people. Asking for donations in place of sympathy flowers is also a possibility, especially if you are only short part of the needed money.
Religious Organizations: Most churches don't have the money needed to cover the funeral expenses of everyone who is a member, but they do have ties to the community that can make a big difference. Collections might be made to help pay for a funeral, or church officials may be able to direct you to services and nonprofit organizations that exist to help cover some of the more expensive costs. You might also find that they are willing or able to donate a burial plot or location for the memorial service.
Government Systems: If the deceased received government benefits or assistance during his or her lifetime, there are usually some funds earmarked to assist with burial needs. You can contact Social Security or Medicaid directly for more information.
Individual Counties: County services also exist for those in need. Try calling the county Coroner's Office for more information on what happens to bodies that have not been released to a funeral home. They often have direct cremation or direct burial options for those who need them. (Note, though, that if the city or state covers the cost of the funeral, they have a legal right to liquidate the estate of the deceased in order to recoup their monies.)
Payment Plans: Funeral homes are aware of the financial restraints that many people face, and most are willing to work with you to come up with a solution. Payment plans exist to spread out funeral costs, and you may be able to finance a direct burial or direct cremation (this may be dependent on credit rating).
Donation Options: Although it's not something many people are comfortable with, donating a body to science is one way to dispose of the remains for virtually no cost to you. This comes with the added benefit of knowing that you and the deceased are making a priceless contribution to science and medicine.
The best way to avoid issues related to funeral costs is to plan ahead. No one likes to think about death, and even fewer people care to actively talk about it, but by making advance funeral plans, you can avoid much of the heartache and stress that comes with struggling to find a way to pay for it all.
Please share your thoughts on this article
Related articles