Is Funeral Insurance Right for You?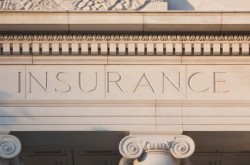 In the funeral pre-planning industry, there are several different options you can choose from for your future memorial service. You can plan down to the last detail by advance planning an entire funeral with the home of your choosing. You can set up a payment plan to lower funeral costs down the road. Or, if you're like one of a growing number of consumers, you can purchase funeral insurance to ensure that your loved ones are taken care of.
What is Funeral Insurance?
At first glance, funeral insurance can be slightly misleading. Also known as burial insurance, final expense insurance, or pre-need insurance, these are insurance policies that an individual takes out to guarantee funeral funding. Like life insurance, it is payable out upon death and monies are granted to the beneficiary listed on the policy. Unlike life insurance, the payout tends to be smaller (enough just to cover the funeral) and are paid out faster (so that you can have the money for funeral planning). And in many cases, the only way the policy is different from a traditional life insurance option is in the beneficiary—in funeral insurance, you may choose to name the funeral home as the beneficiary, so that the money goes directly to them.
Because there are so many different types of funeral insurance—and because every policy is a little bit different—funeral insurance can be difficult to navigate. Most financial experts recommend that you seek a policy from either an insurance broker you already trust, through an estate lawyer, or with the funeral home you intend to use for your funeral. Purchasing from an unknown third-party vendor isn't a great idea unless you have a strong recommendation from a trusted friend.

How Much Does Funeral Insurance Cost?
Because life insurance is typically purchased so that there is a large payout to the family upon time a death, it is more expensive than burial insurance. Burial insurance is meant only to cover funeral costs, which range from $5,000 to $10,000 on average.
Payment and policy options for funeral insurance typically include:
Single-Premium Policy (You pay out the entire policy cost ahead of time, and are immediately eligible to receive benefits.)
Graded Death Benefit (Your coverage amount increases over time, and you pay premiums monthly or quarterly until the policy is covered in full.)
Traditional Whole Life Policy (Your coverage is offered in full as long as you continue meeting your premium payments.)
You'll also want to be very careful about who you name as the beneficiary. Naming a family member might seem like a good idea so that you can leave the money with someone you trust, but there are no regulations in place that will require them to use that money for the funeral. Naming a funeral home is a good way to ensure that your money goes right where you want it to, but unethical practices or the possibility of the funeral home going out of business could make this a less-than-ideal option.
As is the case with any large financial decision, it's best to sit down with your family members and a trusted financial or legal advisor to determine whether or not funeral insurance is right for you. With the right planning and research, you should be able to come up with a solution that not only reduces your funeral costs, but helps your entire family feel at ease with your final years spent together.
Please share your thoughts on this article
Related articles