How to Manage a Loved One's Affairs After They are Gone
From time to time, those of us at iMortuary find great resources from within the industry we are delighted to share. Une Belle Vie Memorial Urns, is a company we admire for their commitment to customer service and quality to the consumers they serve online and over the phone. They empathize with their customers' challenges in managing estate finances and administration; to help families facing these tasks, they have developed a free downloadable guide to managing a loved one's finances after they're gone.
When a loved one passes, the family's first and most pertinent task is to organize the funeral and/or memorial, which can be daunting during this time of mourning. After the funeral, families often struggle with what to do next regarding their loved one's possessions, property and, most importantly, their finances.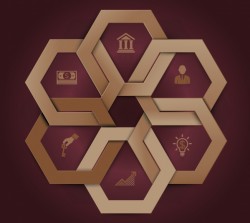 Une Belle Vie Memorial Urns, a company that offers unique and custom cremation urns, offers a free downloadable step-by-step guide to managing a loved one's finances after they are gone. The guide includes how to contact the appropriate government and financial agencies, how to close or transfer accounts, and how to claim death benefits.
Especially during a time of mourning, everyone can use some guidance and direction.
The free guide is available for download at http://decorative-urns.com/cremation-blog/estate-planning/free-download-une-belle-vie-guide-to-managing-a-loved-ones-finances/.


Please share your thoughts on this article
Related articles