Sending Sympathy Notes for the Holidays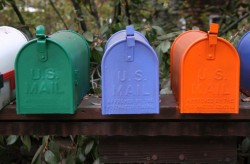 It's common funeral etiquette to send funeral flowers or a sympathy card in the days surrounding a funeral. Few things bring comfort to a family as much as this visible show of support, and funeral card messages run the gamut from simple sentiments that acknowledge your shared loss to more elaborate letters that you write from the heart.
For grieving families, however, mourning doesn't stop after the funeral comes to a close. If anything, it's the days, weeks, months, and years to follow that present the true challenge—and no time is more difficult than the holidays. As everyone else gets out the good cheer and holly, mourning families may be facing the most difficult time of their lives.
That's why now is a good time to consider sending another sympathy note. Although you don't want to bombard a family with sentiment, letting them know that you're thinking of them during this difficult time can go a long way in helping them cope. All too often, those grieving the loss of a loved one feel left out during the holidays, making them even more isolated than usual.
Instead of sending a generic Christmas card this year, consider sending a personalized note recognizing the season, the life of the deceased, and your message of sympathy. You don't have to go overboard or spend a lot of money—with a little time and thoughtfulness, you can make a big difference in someone's holiday season.
Sympathy Messages for the Holidays
Try to focus less on your own feelings of grief and more on the recipient of the card—after all, this is an attempt to make another person's holiday season brighter. And while it's okay to focus on holiday sentiment, make sure your religious message will be appreciated before you send it.
Some holiday sympathy message ideas include:
Thinking of you and your loss during this holiday season.
________ is very much missed this Christmas. Your family is in our thoughts and prayers.
Please let us know if there's anything we can do for you this holiday season.
Christmas doesn't feel the same without _______. (You can share a memory or story to personalize the message.)
We'd love to visit the cemetery with you sometime this month. (Follow through with this if you make the offer.)
Your loss is not forgotten, and we're thinking of you and your family during the holiday rush.
Take some time for yourself this month. Please let us know if we can (babysit, housesit, take you to lunch, etc.).
We are so glad we got a chance to have ________ in our lives. We are counting you and our family in our blessings this year.
As is the case with traditional sympathy messages, you can keep things concise or write a longer, more personalized letter. You can also send a card on its own or include the message in your annual Christmas card.

The holiday season is a difficult one for those who have recently experienced a loss. Make it easier any way you can—even if it means just taking a few extra minutes to craft the perfect holiday sympathy message.
Please share your thoughts on this article
Related articles

Almost everyone associates plentiful, home-cooked casseroles with the death of a loved one. Whether on television, in the movies, or in real life, the practice of bringing food to help support the grieving family is one we are all familiar with. ... more »

Most people know how to behave at a funeral or a memorial service, when respect and reverence are called for in equal proportions, but cemeteries provide a trickier funeral etiquette question. After all, cemeteries are public places open to the e... more »

If you've recently cremated a loved one and are looking for creative yet respectful ways to dispose of the ashes, an ash scattering ceremony is a good choice. Although not every public or private area allows for this kind of option, these locations... more »