Choosing Funeral Music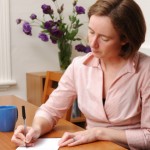 Funeral planning is the family's opportunity to say goodbye and honor all those things that made the deceased a unique and loved human being. One of the most important steps (and one of the most often overlooked) in this process is to choose the music that will be played at the memorial service.
Funeral music takes on a variety of different roles and functions, depending on the deceased, his or her advanced funeral plans, and the wishes of the family. For example, a primarily religious-based ceremony might be made more complete with a few of the deceased's favorite hymns played either on an organ/piano or via a CD. A less formal memorial service might have room for a few of the deceased's favorite rock songs, or even a slide show accompanied by a heartwarming tune.

No matter how you plan on incorporating music into the funeral, the most important thing to remember is to honor the deceased as well as the grieving family members. Choose songs that are meaningful to the deceased, but that also bring comfort and joy to those in attendance at the funeral. After all, funeral planning is about comforting those left behind almost as much as about honoring those who go before us.
• Personality: Choose funeral music that captures the personality of the deceased. This doesn't necessarily mean choosing only his or her favorites, but also to choose ones that will draw out the pleasant memories of those who knew the deceased well.
• Offer Different Types of Funeral Music: Not all the music has to be somber, nor does it all need to be upbeat. A good balance of hymns, pop songs, and ballads can be incorporated into the service.

• Keep Music in the Background: Don't feel as though music needs to be playing during the entire funeral ceremony. It's okay to showcase one or two songs, but most of the music will be part of the backdrop and not the center stage. One way to combine more popular songs and background music is to find instrumental variations.
• Live Music is Often Best Later: During the actual funeral ceremony, live music can be distracting and draw from the real focus of the funeral. A favorite band or family member who wants to sing is often better performed at a party or commemoration after the funeral.
• Generic Funeral Songs are Okay: Most funeral homes and funeral planning guides outline popular funeral songs commonly associated with bereavement. If you are having difficulties coming up with the right songs or want to choose a program that will appeal to a wider audience, you may want to place your music choices in the hands of a professional or consult funeral resources on the web.
• Watch Out for Tricky Lyrics: Oftentimes, some of our favorite songs have lyrics that might be inappropriate for a funeral setting (such as foul language or a hidden sexual meaning). Print out the lyrics to the songs you want to play ahead of time and go over them to make sure the song is a good fit for the service.
Even under the best of circumstances, funeral planning is a difficult and emotional task. Choosing the right music to play at a funeral may be overwhelming, but many people also find that there is a cathartic component to it, and you may find that connecting with the deceased through music is great in taking those first few healing steps.
Please share your thoughts on this article
Related articles