Coping with Loss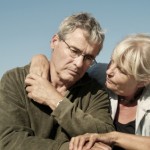 The one part of funeral planning that almost no one can prepare for is the act of grieving over the loss of a loved one. There is no way to know for sure how death will affect you until it happens, and the way you process your emotions is unique to you and your relationship with the deceased.
Just like planning a funeral, there is no right or wrong way to grieve. Whether you turn to religion, to familiar comforts, or take your time in coming to terms with your loss, there are resources you can turn to in order to make the process easier.

Books/Pamphlets: There are literally thousands of books available on the grieving process, ranging from self-help books and religious texts to grief checklists. Many of these books have been written by psychologists, those who have been through grief before, and experts in the field of healing. Finding one that provides you with comfort and food for thought can be a great way to personally cope with your loss.
Support Groups: Local groups and even online groups exist to provide support during the grieving process. Many of these are specific to relationship (such as losing a spouse or child) or to illness (such as losing a loved one to cancer or heart disease). Others simply exist to provide an outlet for discussing grief and loss. Many individuals – even those who are normally reserved – find comfort in sharing their emotions and thoughts in this way.

Family/Friends: One of the best places to look for support during or after a funeral is those who knew the deceased personally. Sharing stories, memories, and resources can be a great boon when your entire world suddenly seems turned upside down. Remember, though, that everyone grieves differently, so if your family and friends don't react the same way you do (and it therefore impedes your grieving process), you can turn to more formal support.
Grief Counseling: Grief counseling comes in two primary types – through a grief counselor or a grief program. In both cases, you are provided with a framework of support to help you cope with your loss. Within the support system, you will go through the steps of grieving (whether
this takes months or years), identifying and understanding your emotions as well as dealing with the more concrete changes in your life.
No matter what type of coping mechanism you use, it's important to remember that , and everyone's timeline is different.
You may take great comfort in making burial arrangements and find that you can cope well once you've formally said your goodbyes. You might find the funeral planning to be overwhelming and take years to adjust to a new life without your loved one. Either way, the most important thing to do is to remain true to yourself and to be sure and reach out to any of these options before the grief gets overwhelming.
Please share your thoughts on this article
Related articles