Memorial Keepsakes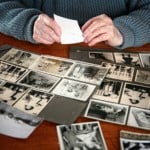 Memorial keepsakes offer a great way to honor your loved ones in a visible way. All too often, mourning takes place on the inside, and the emotions we feel are sometimes at odds with the front we present to the world. Small tokens of grief (usually in the form of window decals, memorial jewelry, or even a memorial tattoo) allow you to put some of that mourning on the outside. And for those wishing to send something more than a bereavement card or funeral flowers, memorial keepsakes add a unique, elegant touch that most families will appreciate.
Types of Memorial Keepsakes
Memorial keepsakes are as varied as the people they are purchased for. Many companies specialize in selling keepsakes that can be personalized via engraving or other permanent markers, while others sell more generic options. Some of them are a very large decision (as is the case with cremation jewelry, which takes the cremains of your loved one and places part of them in a necklace), and should only be done in accordance with funeral planning or the clear wishes of the deceased.
Some of the more popular memorial keepsake options include:

• Keepsake sculptures
• Window decals (for the back windshield or bumper of a car)
• Memorial books
• Funeral cards
• Engraved picture frames
• Keepsake boxes (which may or may not be used to hold the cremains of your loved one)
• Keepsake jewelry
• Cremation jewelry
• Personalized plaques
Many of these keepsakes are offered in angel or sunset themes, which tend to be in keeping with traditional funeral planning.
Considerations When Choosing Memorial Keepsakes
If you intend to buy a memorial keepsake as your own remembrance of a loved one, the only limitations are those you set for yourself. Memorial tattoos, which often depict either a picture or the dates of life of the dearly departed, are obviously the most extreme version. However, any item you choose as part of your bereavement process is going to help you as you move forward with your own life while never letting go of the past.
If you'd like to purchase a memorial keepsake for someone else, it's important to honor their wishes as well as the wishes of the deceased. If, for example, the deceased has made a funeral pre plan that desires donations to a favorite charity in lieu of funeral flowers or other tokens, it is best to stick to that plan. At the same time, bombarding the family of the deceased with large or burdensome keepsakes might be more of a hindrance than anything else. If in doubt, a condolence card is always a great first step, and you can add a memorial keepsake later on when things have settle down and everyone is moving forward with their grief.
Please share your thoughts on this article
Related articles