Requesting a Private Autopsy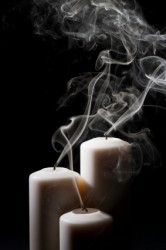 In the funeral planning industry, most people associate autopsies with high-intensity drama and crime. Thanks in large part to television and the media, it is generally assumed that only deceased individuals who have died under suspicious circumstances are eligible to receive autopsies. While it is true that the majority of autopsies are performed for this reason, families may also request private autopsies for their own personal information.
Why Get a Private Autopsy?
If officials don't suspect an unnatural cause of death, chances are they will release a body directly to the funeral home of your choosing. However, if you have any questions about your loved one's health or cause of death, you may want to opt for an autopsy in order to seek answers.
Some of the more common reasons for requesting a private autopsy include:
Questions about the cause of death
Concerns about the treatment and care of the deceased prior to death
Insurance settlements and medical malpractice issues
Family health concerns (particularly if the deceased is believed to have died from a genetic disorder)
Peace of mind
Because there is a limited window of opportunity where this type of thing is concerned, it's best to get an autopsy if you have any doubts or reservations. Bodies may be exhumed and examined at a future date, but this can be a very costly process and doesn't yield as many answers.
Private Autopsy Requirements

If the individual requesting the autopsy isn't the deceased's next-of-kin, he or she must have written, verifiable permission. The only exception to this rule is when authorities order the autopsy—in which case family consent plays no role.
Private autopsies aren't available everywhere, and they do come with associated costs. You may need to ask for a referral from a funeral home or mortuary, or you can contact your city's medical examiner office directly. Some private providers in larger cities can also perform autopsies upon request.
It should be noted that when a family requests a private autopsy, they are responsible for the costs associated with it. This may mean paying for use of the facilities, the medical examiner's time, and any additional lab work that is required. Most private autopsies range from $2,000 to $5,000 in cost overall, after which time you will still need to plan and pay for a funeral.
What to Expect from an Autopsy
In most cases, the results of an autopsy are fairly straightforward and clean cut. You'll receive a written report of the findings, including any toxicology reports—and this is considered a legal document you can use for whatever purposes you need. There may also be pictures accompanying the report.
The deceased's body will be returned to the family (or the chosen funeral home) in an intact state. Although the body will show signs of having been cut open, all organs are returned and handled with care. The funeral home should then be able to take care of the body however you request it, whether that be cremation, burial, or even embalming and an open casket viewing.
An autopsy isn't right for everyone, and the costs associated with it make it impossible for some families to afford without an official request from authorities. However, if you need the peace of mind or have legal reasons for seeking answers, you may be able to find the answers you seek even though your loved one is no longer able to communicate with you directly.
Please share your thoughts on this article
Related articles