What to Expect from the Cremation Process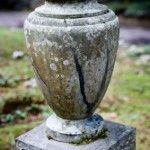 Cremation arrangements are an increasingly viable and popular choice in the United States for families wishing to step outside the traditional burial scenario. An ancient practice that actually dates back thousands of years, cremation provides you with more choices in the final resting place of your loved one, since you aren't tied to a cemetery plot unless you choose it.
While making funeral arrangements, you will most likely be asked if cremation is something you're interested in. If you have any questions about the process, be sure and talk to you funeral director or to a religious leader you trust. The steps involved are universal, and can give you a good idea of what to expect from the cremation process.

Step One
The body is prepared for cremation. Once you have indicated this is your choice, and you sign a document that gives the funeral home permission to begin cremation, they will prepare the body. Any items you wish to be cremated with the body (such as jewelry,clothes, books, or other effects) will be placed either on or alongside the body. At the same time, medical materials that may damage the cremation chamber (including pacemakers or mercury tooth fillings) will be removed.
The body is placed in a specialized cremation casket, and is ready for the cremation to begin. If you or your family would still like to have a body viewing, there are options for embalming and purchasing a viewing casket prior to this step.
Step Two

Once the body is prepared and has been properly labeled, the cremation begins. The cremation chamber (also known as the retort) is a specialized chamber composed of fire-resistant bricks and fueled by either natural gas or propane. A heavy door is closed and sealed behind the body. The machine typically goes through a warm-up cycle before reaching temperatures of up to 2000 degrees Fahrenheit. The cremation process takes about one-and-a-half to two hours in all.
Step Three
The cremains (also known as cremated remains) are allowed to cool down before they are removed. Bone fragments that contain screws or surgical pins are then taken out, and the medical implements are manually removed by the operator. These bone fragments as well as any others that remain are then placed in a specialized processor that reduces them to the same consistency as the rest of the ashes.
Step Four
At this point, the ashes are placed into a bag or urn to be returned to the family. What you do with them is entirely a matter of preference; the options range from keeping traditional urns on hand to scattering the ashes somewhere the deceased was happy (as long as it is in accordance with local laws).
As a process, the act of turning a body into cremains is very detached and mechanical, and it can be difficult for many family members to face during their time of grief. If you or your loved ones are considering cremation as a burial option, be sure and indicate it in a will or when you are funeral planning. Cremation is more cost-effective and better for the environment, as well, and these factors may help your family members make the difficult decisions and cope with loss better.
Please share your thoughts on this article
Related articles
Incoming search terms: