Online Funeral Planning Resources
Our iMortuary Blog is typically aimed at consumers seeking funeral home planning information. However, today's post from Minda Brusse, Principal of iMortuary.com, addresses funeral home owners and managers across the United States.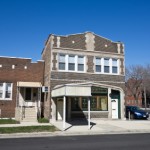 Funeral homes are facing the challenge of rapid change in the way businesses and individuals connect. Millions of consumers turn to the Internet to research funeral planning, creating an opportunity for businesses to connect with consumers who have not made firm plans and choices. Many funeral homes and cemeteries have websites and use email to interact with their customers. However, across the board, visibility and appropriate online branding continues to be a general weakness. Several marketing-oriented companies are stepping in to fill the gap.
Our company, iMortuary.com, works with funeral homes across the country to improve their online visibility and engagement with consumers seeking funeral planning resources. Each time I engage with a new funeral home client, I offer extensive recommendations to help strengthen their online presence. While our SEO Scorecard and Website Audit Report is is very specific to their brand and market position, the more general recommendations apply to all funeral homes.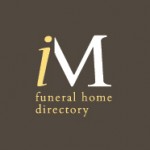 Key iMortuary Recommendations for Funeral Homes:

1. Begin with an attractive website that meets the basic needs of online consumers: obituary information, contact information and general descriptions of your service options. Make your contact information (including an email address!) visible on every page in the "above the fold" part of the screen. Proofread for typos and grammatical errors. If you connect to an online flower shop, be sure you are satisfied with your share of the commission and the quality of their service.

2. Take full advantage of search engine business profile pages. Google, Bing and Yahoo all have free local business listings that offer outstanding opportunities to appear in consumer search results.
3. Reach out to funeral home directories that offer free listings. iMortuary offers a Forever Free Basic Listing program. Other funeral home directories also offer listings, but some charge fees. Before paying for any enhanced directory services or online advertising websites, use free independent resources like Compete.com to check the traffic levels of the website.
4. Cultivate positive online reviews! Ask customers pleased with your services to post reviews on Google or Yelp. The greater number and variety of reviews will substantiate your good reputation and provide an online consumer with a reason to include you in their choices.
Thoughts On Social Media
Social media is a growing aspect of any local business marketing plan. Get smart about what suits your company and brand on Facebook. Remember that "social" is more than Facebook and Twitter — explore Pinterest, genealogy websites, the Find-a-grave community, etc. Just don't jump into Facebook and neglect recommendations #1 – #4.
About iMortuary
Founded in 2007, iMortuary.com is the second most visited funeral home directory with over 150,000 visitors each month. We connect Internet consumers with funeral homes and free resources to help with the funeral planning process. Headquartered in Seattle, Washington, iMortuary.com is an independent company and a supplier member in industry trade organization ICCFA.
Like us on Facebook Facebook.com/imortuary to read and share our latest blog posts with your families and colleagues. Follow us on Twitter @iMortuary.
Please share your thoughts on this article
Related articles