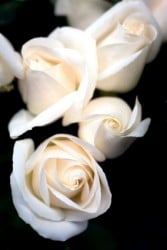 When we hear of a loved one passing, one of the first thoughts to spring up is whether or not to send sympathy flowers. For centuries, flowers have been a part of the funeral planning process, providing beauty and comfort to the family in what is obviously a high-stress situation.
However, with so many funeral flower providers and funeral etiquette rules to follow, it can be difficult knowing where to start. Here are a few guidelines for selecting the perfect arrangement and for making sure your flowers arrive on time for the funeral.
When to Send Funeral Flowers
Ideally, you should arrange for the purchase and delivery of funeral flowers as soon as possible—but not so early the flowers arrive before the funeral occurs. The best idea is to wait until the funeral home and date of service have been arranged. Most funeral flower companies can use that information to coordinate the delivery with the funeral director, ensuring that your gift arrives on time to be showcased at the memorial service.
Of course, there is no time limit on this sort of thing. If you live out of town or were away when the death announcement was originally made, you can arrange for a sympathy arrangement to be sent to the family well after the service. In fact, since they may be overwhelmed with flowers immediately after the funeral, this slight delay can provide comfort in the weeks following the death.