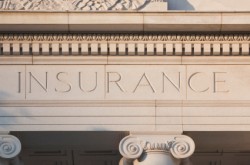 In the funeral pre-planning industry, there are several different options you can choose from for your future memorial service. You can plan down to the last detail by advance planning an entire funeral with the home of your choosing. You can set up a payment plan to lower funeral costs down the road. Or, if you're like one of a growing number of consumers, you can purchase funeral insurance to ensure that your loved ones are taken care of.
What is Funeral Insurance?
At first glance, funeral insurance can be slightly misleading. Also known as burial insurance, final expense insurance, or pre-need insurance, these are insurance policies that an individual takes out to guarantee funeral funding. Like life insurance, it is payable out upon death and monies are granted to the beneficiary listed on the policy. Unlike life insurance, the payout tends to be smaller (enough just to cover the funeral) and are paid out faster (so that you can have the money for funeral planning). And in many cases, the only way the policy is different from a traditional life insurance option is in the beneficiary—in funeral insurance, you may choose to name the funeral home as the beneficiary, so that the money goes directly to them.