17 Crazy Facts About Death In Time For Halloween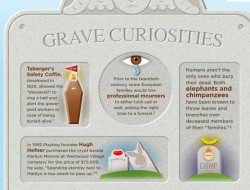 Just in time for Halloween we have dug up 17 crazy facts and stories about death.
Do know what Tibetan Sky Burials is or who is planning on resting forever next to Marilyn Monroe?
If not, check out this post…IF YOU DARE!
Please share your thoughts on this article
Related articles