Bakersfield Cemeteries and Funeral Planning Options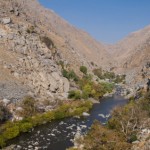 Bakersfield funeral homes are ready and willing to support you as you make your final plans. These days, the amount of people who pre-plan their funeral is on the rise, and more and more residents in the Bakersfield setting are discovering how much time and money can be saved by paying for a funeral in advance or opting for funeral insurance.
Of course, not all the funeral services you'll find here have to do with pre-arrangements or laying a loved one to rest in the wake of a tragedy. There are several Bakersfield cemeteries that hold historical interest, and you'll even find a few famous names buried here. Whether you come to pay your respects or explore the historical cemeteries that tell a tale of the California Gold Rush and Bakersfield's place in it, there is much to see and do here.
Popular Cemeteries in Bakersfield
Union Cemetery is the oldest formal cemetery in Bakersfield, with an origination date of 1867. Also considered the most scenic cemetery in town, it boasts 80 acres of space housing more than 70,000 individuals and families and 4,000 veterans of foreign wars.
Famous burials through the years include country musician Cousin Herb, several former congressmen, and football player Deacon Turner. It is still open to interments today, and many people choose a final resting place among all the history found here.
Hillcrest Memorial Park is another place where the past and future collide. Open to burials, this verdant space is the final resting ground for country singers Bonnie Owens, Buck Owens, and Don Rich, as well as motocross racer Adam Pierce.

Greenlawn Memorial Park doesn't boast any big names, but it is one of the older Bakersfield cemeteries, built as an extension to the Bakersfield Monument Company in 1931.
Living in Bakersfield, CA
Situated at the halfway point between Fresno and Los Angeles, Bakersfield is a fairly typical California city. There is a heavy dependence on agriculture and industrial manufacturing, with a healthy dose of neighborhoods and family-centered communities sprinkled throughout the landscape.
As part of California's history, Bakersfield played an important role, both in terms of the discovery of gold and as a booming Old West town with a unique cultural backdrop. Although the city isn't on the water, the climate is warm and typical for what you expect out of California, and many people enjoy the local outdoor activities that make the most of the weather.
In life and in death, Bakersfield has a place in the hearts of many. Whether you're saying your goodbyes to a loved one, exploring local history, or considering your advance Bakersfield funeral planning options, all the information you need can be found right here.
Please share your thoughts on this article
Related articles