Finding Peace with Funeral Planning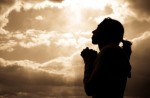 Loss and death are very personal things, and no one can tell you how the grieving process will affect you as an individual. You might be the type of person to break down, unable to function for the first few weeks as you navigate life alone. You might veer in the opposite direction, clicking into a "get things done" mode until you're emotionally ready to confront your loss. These are both valid responses—as are any other reactions that fall somewhere in the spectrum between the two.
How you make peace with your loss is entirely dependent on you, and comfort can come from just about anywhere—including the funeral planning process. Although planning a funeral might seem like a challenge during this time, and it's not a cure-all for grief, here are a few reasons why immersing yourself in this process can help put you on the road to your new life without the deceased.

Connect to the Deceased's Ideals: Planning a funeral requires you to really think about what the deceased would have wanted (or what they pre-planned in an effort to make this process easier for you). You have to consider their religious preferences, their thoughts on ecological conservation, their love of a bargain, or even how much whimsy you can put into the funeral in their honor. Sitting down to really think about these things can help connect you to the deceased.
Take a Trip Down Memory Lane: Most funeral homes ask that you gather photos or home videos of the deceased for display in a slide show or to decorate the memorial service space. This often requires you to go through boxes of the deceased's personal effects. While a daunting task, this can also be an enjoyable one—especially if you are fortunate to come across childhood photos or pictures you've never seen before.
Gathering with Family: The two things that bring family together like nothing else are funerals and weddings. Although it might seem wrong to delight in being with family when the cause is such a sad one, try to find the time to celebrate this opportunity, as well. Going through personal effects with other family members can help spark conversations and open you up to learning things you never knew about the deceased.
Keeping Busy: For many people, the best way to move through those first few days of grief is to stay busy. Planning a funeral is a fairly time-consuming job, and being forced to get up, get dressed, and make decisions could be the push you need.
Although you'll probably never completely "get over" the death of a loved one, you can heal and find a new way to live without them. A formal funeral, in which you say your goodbyes and place flowers on the casket being lowered to the ground (or scatter ashes into the wind), is the ideal place to get started.
While most industry professionals believe that funeral planning is an important step in the grieving process, be sure and recruit the help of others if you are at all daunted or overwhelmed by the entire thing. You don't have to go through this alone, and it doesn't have to be a hardship. With the right funeral home and the guidance of those who care about you, funeral planning can be a cathartic and healing process.
Please share your thoughts on this article
Related articles