Funeral Planning: Online Wills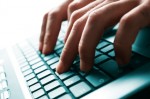 One of the biggest steps you'll take during the process of estate and funeral planning is to create a will. This legally-binding document contains directives how to disburse your estate after you are gone, including how and where your property and assets are divided (as well as the care of any dependents you leave behind). Although the traditional method has always been to draft a will under the direction and guidance of a lawyer, the ease of online transactions has made online wills more popular than ever before.
And while there are benefits to drafting an online will, it's not the right solution for everyone. If you're in the funeral planning stages and are considering looking to the Internet for your will and estate needs, here are a few considerations to keep in mind.
Benefits of Online Wills
When you choose to prepare a will online, you get the same benefits that arise from most online financial transactions:

You can make changes with the click of a button
Most online transactions are cheaper than traditional will preparation
Templates make it easy to personalize a standard will agreement
There's no need to ask for outside help
You have absolute privacy as you make your decisions
Easy-to-use instructions help direct you through the process, step by step
If you choose a reputable provider, you might even be able to access an online helpdesk. As long as you follow all the correct protocol for your location, the result should be a legally-binding document that you can print out and file with the appropriate parties. (You will still need to sign the will in the presence of witnesses, so prepare to ask for help in finalizing the paperwork.)
Drawbacks of Online Wills
If you have a complex estate (or dependent children), it might be better to go through a lawyer, or at least have a lawyer look over your online will to ensure that everything is in order. Most of the time, you can have a lawyer provide a quick check to your will for a flat fee—which can be well worth the peace of mind of knowing that your will won't be overturned after your death.
You also have to take care to research the online will company to ensure its authenticity. As is the case with any online service, scams can and do exist. It's important not to share your private and financial information with a company of bad reputation, and you shouldn't have to pay anything more than the original cost of the software or will service.
Funeral planning is an important financial step, and you should treat it as thus. Although online wills are a good way to get results from the comfort of your own home, you may want to talk with a lawyer, financial planner, or a trusted family member before you choose any online will provider.
Please share your thoughts on this article
Related articles