Use the Holidays to Have those Difficult Funeral Planning Discussions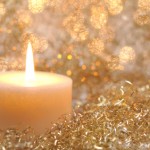 There are many different ways to approach funeral pre-planning. Some people choose to include a funeral plan when they draw up their will, usually around the time that retirement and estate planning hit their peak (between the 50s and 70s). Others take out funeral insurance at the same time they buy life insurance or other long-term policies. Still others face the prospect of death only after the loss of someone close, when death and all its burdens are fresh in the mind.
There is no "wrong" time to start funeral planning, though most financial experts recommend that you start making decisions sooner rather than later. However, even in the face of this advice and evidence that pre-plans can help save time, money, and quite a bit of heartache, people continue to put off the inevitable. For more in depth guidance, download our guide "7 Insider Tips You Need to Know Before Funeral Planning"
iMortuary's team includes funeral professionals to help you outline your wishes and understand prices and your financial options. Simply complete our brief online form to begin this no-obligation conversation. After you talk with us, we assist you with finalizing pre-payments or filing your arrangements with a funeral home.
Why Do People Wait to Start Funeral Planning?
For most people, the biggest hurdle isn't necessarily finding a way to pay for funeral pre-plans (especially since so many of them come with monthly payment options). It's finding a way to sit down with loved ones and talk about the process of choosing a casket or burial plot, and about deciding between cremation and burial.

Ours is an age in which many taboo subjects have become par for the course. The Internet, talk shows, and advances in mental health care have all opened the door for people to talk freely about their relationships, their health issues, family problems, and setbacks related to money. Even with this free flow of information, however, death is still something people are hesitant to discuss. Whether from religious or personal reasons, it can be hard to sit down with the people we love and face the truth: you will die someday, and someone is going to have to pay for the disposal of your bodily remains.
Holidays and Other Family Times
With the holidays rapidly approaching, now is a good time to start thinking about your death care options, regardless of how old you are or what your state of health. Because the holiday season is one of the few times the whole family gathers under one roof, it is the ideal time to discuss the financial, emotional, and physical aspects of death. How will your assets be divided? What are your wishes regarding the disposal of your body? How do you plan on paying for it, and how can your family help?
Although it might seem macabre to do your funeral planning when there is so much joy and activity around you, the holidays actually make an ideal time to be honest with those you love. The holidays are supposed to be about enjoying one another's company, and about remembering what's really important in this lifetime.
Funeral pre-plan conversations have the added advantage of opening the doors to deeper connections—especially if there is an estrangement or other conflict in the family that needs to be addressed. Nothing brings people together quite like reflections of our own mortality.
At the end of the day, all the details of life and death don't matter when compared to remembering the people you love and what it is that binds all of you. Funeral pre-plans can be the door to better relationships, and now is the time to start thinking about them.
Please share your thoughts on this article
Related articles