What to Do When a Loved One Dies Overseas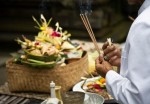 Although it's a rare occurrence and few people think it can happen to them, there are incidences in which a United States citizen dies while living or vacationing abroad. This can be a trying experience. In addition to dealing with the grief of loss, there is quite a bit of red tape to go through in order to transfer the body of the deceased and to get all the appropriate paperwork to settle the estate.
Step One: Contact the Bureau of Consular Affairs
If the deceased was traveling alone, chances are that the Bureau of Consular Affairs will contact you to inform you of his or her passing. However, if you are with the loved one, you may be required to make this contact yourself.
The Bureau of Consular Affairs exists to help family members in just such a situation, and any questions should be directed to the U.S. consular officer who is overseeing your case. He or she will also be the one responsible for ensuring you get a copy of the death report and a foreign death certificate (which will be needed to close accounts, etc.).
Step Two: Make Arrangements for Burial or Transport
Oftentimes, you can bury the deceased in the location where he or she died, as long as you act in accordance with local laws and facilities. Depending on the location of his or her passing, you might also be able to have the deceased cremated or embalmed in the foreign country and arrange for the remains to be transported back to the funeral home of your choosing for final internment.

The process of transferring a body isn't an easy one. You'll need a consular mortuary certificate, an affidavit of foreign funeral director and transit permit, and also adhere to entry requirements for customs and quarantine. Any body transported via air also has to be embalmed, or you may not be able to collect the body, particularly if the deceased died of a communicable disease.
Regardless of which option you choose (burial or transport), you will be expected to cover all the costs of this process, and will most likely be asked to wire the funds to the Bureau of Consular Affairs. Don't send any money unless you're absolutely certain the recipient is with the Department of State.
Step Three: Dispose of the Estate
If the deceased lived overseas as an expatriate, his or her estate will still need to be handled. If no will or local legal representative exists, the consular officer will take possession of the personal effects and generate an inventory list. The next of kin will then determine how these effects should be disposed of (sold, shipped, or other options). Once again, the costs associated with this process will need to be covered by the next-of-kin or the deceased's estate.
Funeral Planning and Life Overseas
If you or a loved one intends to live as an expatriate overseas (or if you have a vacation home at which you spend a considerable amount of time), it's a good idea to make funeral plans that take into account foreign restrictions. Decide where and how you want to be buried and find a local legal professional who can help make that happen. By planning ahead and knowing what to expect, you can save your family and government quite a bit of work and heartache.
Please share your thoughts on this article
Related articles