How to Discuss Your Pre-Plan Funeral Arrangements with Family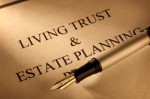 You're a planner. You've made all the arrangements for your funeral long before it's necessary, selecting the right package and payment plan and getting your affairs in order with plenty of time to spare. According to all the rulebooks, you've done things right and can rest comfortably knowing that your family won't have to deal with the financial and emotional stresses of planning a funeral.
While you're part of a growing group of individuals taking advantage of advance planning options, there is still a fairly large hurdle to tackle: telling the important people in your life about the arrangements you've made. Death and funerals continue to be a taboo subject in most families, and introducing your recent cemetery plot purchase over Thanksgiving dinner might not feel right.
This is a conversation worth having (though you may want to wait for a more appropriate time), and it's important that you make your wishes and decisions clear while you are able. Even if you haven't yet finalized your plans, and you're simply gathering information to make an informed decision, it's a good idea to include key loved ones in the process.
Look at Your Overall Finances
Pre-planning a funeral is as much a financial decision as an emotional one, and it's recommended that you handle this kind of issue while drafting your will, updating a life insurance policy, or making other estate planning decisions. Sit down with a financial advisor or estate planning attorney, if necessary, and include funeral insurance or a pre-plan package in your long-term plans.

By having all these details worked out in advance, it will be easier to talk to adult children and others who might be directly responsible for funeral planning after your passing. You can address the issue of finances, inheritances, and beneficiaries all at once, and provide a list of the locations of important documents for safekeeping.
Talk about Personal Preferences
While the financial conversation is important, you should also address the emotional side of planning a funeral. It's impossible to pretend that funeral planning isn't a deeply personal process and that it affects everyone differently. If possible, have this conversation somewhere casual and comfortable (preferably not at anyone's home).
Focus on the positives as well as the negatives. In addition to sharing your preferences for cremation over burial (or vice versa), talk about the ways in which you want your life to be celebrated. Share some favorite stories about your own experiences attending funerals and try to keep things lighthearted. It might be hard to avoid some emotions, but the more positive the spin, the better.
Ask for Insight
Your funeral is yours alone, but you aren't going to be around to see it. Be sure and incorporate your family's wishes and beliefs. If they need a more traditional burial in order to mourn, consider giving them just that. Let them help make some of the decisions, and they might feel more accepting of your eventual death. Plus, having your stamp of approval on what they plan to do can mean a lot when they're going through the emotional turmoil of losing someone they love.
Please share your thoughts on this article
Related articles