Notifying Social Security about a Death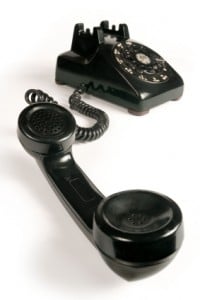 Managing the death of a loved one might seem like a highly private and personal affair, but there is actually a complex maze of paperwork, bureaucracy, and government involvement that has to take place before the deceased can be laid to rest. Although most of the initial paperwork will be filled out by city officials and your funeral director, it's a good idea to know what is being filed where—and why.
Social Security Administration
Just as the Social Security Administration must be notified of a child's birth, so must they be notified of an individual's death. This is necessary to stop the deceased's Social Security Number from being used (either legally or illegally), and to ensure that there is an official record of death with the U.S. Government.
Social Security should be notified of death as soon as possible, which is why this task falls to the funeral director 99 percent of the time. Funeral directors fill out this Social Security form, which also provides helpful information to family members. If you wish to notify the government yourself, it's best to contact a representative directly, either by visiting the SSA website or by stopping by your local office.
What Social Security Can Do
For most people, notifying Social Security is nothing more than an item to check off the to-do list. However, select family members may become eligible for death benefits or continued Social Security checks—both of which require additional paperwork.

Social Security death benefits typically exist for children who lose a parent, for widows and widowers whose spouse had reached retirement age before death, or for special circumstances in which Social Security was paid out for care. One-time death payments of $255 also apply when the loss of a spouse occurs.
What Happens Next
Settling the financial affairs of the deceased tends to be a lengthy, complicated process that can take months to sort through—which is why it's best to get Social Security issues out of the way as soon as possible. Because many types of pensions, life insurance policies, and other bank accounts can't be accessed until Social Security has been notified of death and an official record has been made, this is one task you don't want to put off for too long.
Talk with your funeral director if you have any concerns about government benefits. Part of the funeral costs you pay to the funeral home cover paperwork fees and death notice filing, so don't be afraid to speak up and understand your rights as you move forward with the funeral planning process.
Please share your thoughts on this article
Related articles

The funeral planning industry has long been considered a male-dominated profession. From the funeral directors who greet you at the door to the behind-the-scenes morticians who prepare your loved one for a final viewing, men have made up the majority... more »

Whether your funeral planning efforts resulted in a traditional ceremony and burial, or if you opted for a private cremation scattering, it's a common practice to invite everyone in attendance to a post-funeral gathering. Also commonly known as the... more »

Choosing a cemetery is an important part of the funeral planning process. Unlike a casket or funeral clothes, which remain underground and eventually decay, the gravestone and cemetery are the visible and lasting reminders of the deceased's legacy. T... more »