How to Plan a Cheap Funeral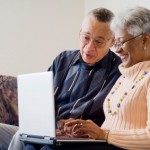 Even under the best of circumstances, funeral planning comes with a long list of costs and responsibilities. With the average funeral cost at around $7,000 (and additional considerations for burial arrangements), it is not easy—or cheap—to say goodbye to those we love.
A number of different programs and options have arisen to help the modern consumer defray some of these costs. Funeral pre-plans allow you to pay for and a plan a funeral in advance, oftentimes with monthly payments or even insurance premiums that can be spread out over a few years. Other options include green funerals that eliminate heavy metal caskets, funeral flowers, and in some cases, burial itself. And for some consumers willing to put in a little extra time and effort, cheap funerals are another distinct possibility.
Here are a few of the top tips for saving money on a funeral:
Opt for direct cremation (or any type of cremation). Overall, cremation tends to be less expensive than burial since there is no need to purchase a burial plot or some of the more expensive burial hardware. Direct cremation, in which there is no funeral service or body viewing, is the lowest cost option.
Opt for direct burial. Like direct cremation, this options skips a more formal body viewing to get the body prepared and buried as easily as possible—and without a public viewing or service.

Choose not to embalm. Unless you will be transporting the body long distances or having a viewing, you may be able to skip the embalming step.
Shop around for caskets and/or cremation urns. A simple wooden casket might be ideal for a man who worked as a carpenter. A handmade ceramic vessel might be perfect for carrying mom's ashes to the garden where you intend to scatter her final remains. These items can be purchased through the funeral home or through a third-party vendor.
Hold a memorial service at home. Although the traditional custom is to have a formal service at the funeral home, you can just as easily hold a memorial at home, outdoors, or in a rented space. You can further save on decorations by using the deceased's favorite personal effects. (Using personal effects at the funeral home and favorite clothes for burial are also good money saving tips.)
Don't get a grave liner or vault unless it's required. Grave liners and vaults are basically concrete walls that keep the ground from sinking in around the coffin. Some cemeteries require them for beautification reasons; others do not. You can avoid high funeral prices by finding a cemetery with less strict rules or one that provides a lower cost vault option.
The term "cheap funeral" isn't really very fair, because any traditional ceremony can be low cost if you plan ahead and make decisions that are a little easier on your pocketbook. In no way does saving money on a funeral lessen your love of the deceased or your feelings for him or her; and in many cases, saving money can be a great way to honor someone who loved getting a good deal.
Please share your thoughts on this article
Related articles