What to Send instead of Funeral Flowers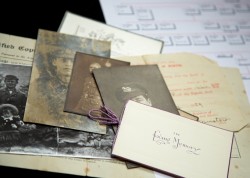 There's no denying that it has become commonplace to send sympathy flowers and funeral bouquets to show your regard for the dearly departed. Adding a touch of color to the memorial service and bringing hope to the family, funeral flowers are a great way to demonstrate support and love.
However, funeral flowers aren't for everyone. Whether the family asks you to skip the blooms in lieu of a charitable contribution, or if the deceased was concerned for the environment and is asking for a green funeral, you may be asked to send an alternative sympathy gift. Here are few ideas.
"In Lieu of" Donations: The most common non-floral gift is one of money. Many families will select a charity that meant something special to the deceased and ask for contributions to be made in his or her name. You can also find a charity of your own to support. Whether you formally make the donation in the deceased's name, or if you give the money and leave things there, these kinds of gifts are lasting and meaningful.
Memorial Plants: Funeral flowers are often considered wasteful because they die after a few days. Potted plants, however, can live for quite some time and become symbolic of new life. A potted plant or memorial tree that you put up in a park or public space can mean quite a lot to the family during this difficult time.
Photos and Mementos: If money is tight, there's no reason you can't send a sympathy gift that requires no purchase at all. Search for photographs of the deceased that the family might not have, or pull out notes, mementos, ticket stubs, or other items that mean something to you. These small reminders often mean more than anything that money can buy.
Care Packages/Gift Baskets: A sympathy basket makes a great funeral gift—especially if you put the focus on the family. Cooking and entertaining and even remembering to take a shower is difficult when you're dealing with the shock of loss. Put together (or buy) a basket that caters to someone struggling with major life changes. A spa package, nourishing soup mixes, soft pajamas and a blanket…anything that might comfort someone from afar makes a good gift.
Home Services: Even the small tasks become difficult when you're struggling with grief. Consider sending the family a lawn care package or a gift certificate for home cleaning services. These work especially well if the deceased took care of these things him- or herself during life, and the family may be struggling to keep up.
A Sympathy Card: It might not seem like much, but a sympathy message from your heart is often the best gift out there. You don't have to write a long letter or spill your deepest secrets—a sympathy message and a note reminding the family that they're in your thoughts and prayers might be the perfect touch. Look for pre-made sympathy cards that you can add a line to, or write your own.
Like most gifts, it's the thought that counts just as much as the actual item. If you don't want to (or can't) send funeral flowers, there are plenty alternatives out there to bring comfort to the family.
Please share your thoughts on this article
Related articles