Things to Consider Before Buying Prepaid Funeral Insurance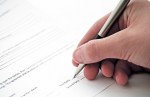 If you've been debating whether you want to purchase funeral insurance, burial insurance, a pre-paid funeral plan, or another advance preparation package, it's a good idea to weigh the pros and cons of each one. Factors like your age, your financial situation, and even your wishes will play a role in which plan is right for you.
iMortuary's team includes funeral professionals to help you outline your wishes and understand prices and your financial options. Simply complete our brief online form to begin this no-obligation conversation. After you talk with us, we assist you with finalizing pre-payments or filing your arrangements with a funeral home.
For many people—especially those who are taking early steps to make financial arrangements for a funeral or other service—funeral insurance or "final expense" insurance is a popular option. Instead of selecting precise funeral services or making all the arrangements, you simply have a sum set aside for disbursement at the time of death. Sometimes, the funds are tied in to a specific funeral home; other times, you name a beneficiary who will take over the funeral plans once you pass. In either case, you get to determine how you want the insurance plan to work when you first sign up for it.

Funeral Insurance Limitations
Of course, while funeral insurance does have its benefits, it isn't a perfect solution for everyone. If this is a path you might be interested in taking, be sure and take these considerations into mind.
State Laws: Every state has different rules regarding funerals and financial services. Some are stricter than others regarding how locked in to a policy you can be, while others might have regulations if you die in another state or if you want to transfer the policy to a funeral home.
Check for Restrictions: Although tying your insurance to a specific funeral home isn't always a bad thing, it is important to know what your restrictions and limitations are. Know ahead of time how easy it is to transfer a policy from one home to another, as well as what fees might be associated with the process.
Tax Implications: Although funeral insurance is designed to reduce the financial burden on your family, estate taxes may still apply. Know what the tax repercussions will be before you sign up for any policy.
Compare Prices: As is the case with any kind of insurance policy (life, auto, home), your personal situation will influence your insurance rates and payout. Shop around to find the right policy for you and to get the best rates.
Don't Put it Off: Funeral insurance gets more expensive as you age. Although funeral planning might seem a long way off, you can save thousands of dollars by buying it while you're still young.
Consider Pre-Paid Funeral Packages: Funeral insurance is great for those who want to spread out their payments over a few years. You can get enough money to cover your expenses without having to come up with a large, up-front amount. However, if you do have the available funds, it might be more cost-effective to pay for the entire funeral now—and potentially lock in today's rates in the process.
Even with all these complexities, funeral insurance can still be a smart financial move for you and your family. Talk with your insurance provider or an area funeral home for more information on taking care of funeral costs today—and save, time, money, and quite a bit of emotional duress in the process.
Please share your thoughts on this article
Related articles