Understanding Bereavement Leave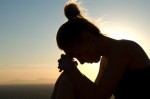 When a loved one passes, most people take anywhere from a few days to a few months of bereavement leave. This time is spent funeral planning, handling financial affairs, and grieving—all of which are part of a personal process that everyone approaches a different way.
Companies approach bereavement leave in different ways, as well. Some employers have policies for long-term bereavement complete with paid time off, while others might not be as generous with their time or their money. However, even if your workplace isn't willing to work with you to find a good balance, there are some general guidelines in place to provide you with enough time to get through the initial funeral plans.
Regulations Regarding Bereavement Leave
The majority of employers in the United States do not have official bereavement leave policies, which means that you may not have very many options when faced with a sudden loss. There is no federal guideline that requires companies to give mourning individuals time off, so your rights are limited to those your employer grants you.

In most cases, bereavement policies cover three to five days of time off (either paid or unpaid), and you may have additional options to use sick or vacation time to cover the necessary time off. Depending on your workplace policy, the use of bereavement leave may be restricted to select family members (typically those closest to you). In most cases, bereavement only extends to the loss of a:
Spouse
Child
Parent
Grandparent
Sibling
Some employers might make exceptions for close friends or relatives who might not be close by blood, but are close on a personal level. You may also be asked to show proof of death in the form of an obituary or even a death certificate, depending on the company's policy and length of your bereavement.
How to Get Bereavement Support
The best way to ensure that you will have a good bereavement policy is to ask your employer before you start working there (and to get a copy of the policy in writing). If you have recently lost someone and your workplace is not being supportive, you should talk with the human resources department or even a labor union, if it is relevant to your situation. You may also be entitled to time off in keeping with The Family and Medical Leave Act, especially if your loved one is facing a terminal illness.
Losing a loved one is never easy, and a workplace that isn't supportive can make the situation that much worse. As is the case with any type of funeral planning, the best approach is to know ahead of time what you can expect.
Please share your thoughts on this article
Related articles