What To Do When Someone Dies: Grief Resources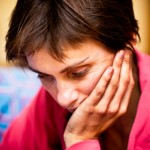 The bulk of this series on What to Do When Someone Dies deals with funeral planning and steps for moving through the estate and probate process. However, all the financial and legal paperwork in the world can't account for the emotional toll the death of a loved one can have on you, your family, your home life, and your professional life. No one, no matter how much advance warning and preparation he or she has, can be prepared for the loss of a loved one. And when death occurs suddenly or unexpectedly, the psychological impact can and will change your life forever.
The best thing you can do for yourself in the days following the death of a loved one is to connect with grief support resources. Even if you never use them, it's a good idea to have a place (either a physical place or an online group) you can go for help, should the need arise.
Local Grief Resources
No matter where you live, bereavement resources probably exist in your area. Ranging from traditional support groups that meet to discuss their emotions to more personalized one-on-one sessions, the act of connecting with other people undergoing similar grief is important in working through your emotions.
Part of our ongoing series:

Churches: Church support groups exist in almost every denomination and in almost every church or religious institution in the country. These have the benefit of helping you work through your grief in a way that matches your personal and religious worldviews.
"Anonymous" Groups: The famous 12-step recovery programs aren't just for individuals working through alcoholism or drug addiction. There are also programs for cancer, suicide, and many other types of diseases. Many of these groups represent a variety of individuals impacted by these issues, ranging from survivors and people facing the disease for the first time to those getting over a loved one who passed on because of it.

Hospital/Community Support Groups: Like the "Anonymous" groups, there are many different types of survivor and grief support groups out there. Many of these are run through a hospital or other community health center. Ask your doctor, your funeral director, or the local health department for more information on support groups in your area.

VA Bereavement: The Department of Veteran Affairs offers bereavement support to veterans and veteran family members. This takes the form of counseling, which is provided at community-based Vet Centers located in your area. For more information, visit http://www.vetcenter.va.gov/Bereavement_Counseling.asp.
Literature: Your funeral director can hand you brochures on grief. Your local bookstore probably has an entire shelf devoted to the subject. Even religious texts can provide great comfort during this difficult time. Although completely burying yourself in books isn't a good idea, many people derive comfort from the how-to steps outlined in much of the grief literature currently out there.
Therapy: Formal therapy isn't just for extreme cases; it can benefit everyone from children to adults. If you think you or a family member could benefit from talking to someone (even if it's just a one-time session to see if therapy is even needed), ask your family doctor for a referral to a grief specialist. Many psychologists and family therapists specialize in bereavement issues and can help you cope with your emotions.
Online Grief Resources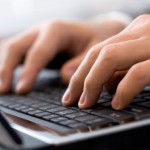 The Internet can be a great source of support, especially if you aren't quite ready to face the world or talk to someone else face-to-face about your feelings. However, it is important to be wary of groupsor websites that have an agenda: religious, financial, or anything in between. Although it should be unthinkable, there are predators out there who will take advantage of people during the worst moments of their lives. Never give any website money or personal information until you have checked with the Better Business Bureau or done more research on the organization in question.
The support you'll find on the web includes:
Bulletin boards, websites in which a "discussion" takes place by one person posting a question or message, and other people responding to it. These bulletin boards typically require you to sign up before you can communicate; however, because the messages are public and remain online indefinitely, you are able to read the entire contents without having to participate in the discussion.
Email groups put you in direct contact with others who are grieving. You subscribe, or sign up, to be part of the group, and are then sent emails that help you work through your grief.
Informational websites are the most common type of online grief resource. They provide a variety of grief support, ranging from downloadable pamphlets and articles to links on books you can buy. Many of these websites are the gateway to bulletin boards or email groups.
Memorial websites are a growing trend in the funeral industry. Usually built by a family member or a third party hired for that purpose, these online memorials provide a place where pictures, stories, and messages can be shared regarding the loss of a loved one. These tend to be more private and family- centered than other online resources.
Chat rooms allow you to have to-the-minute conversations with others via an instant messaging platform. These can be one-on-one, a group conversation, or even a teacher-classroom type of situation.
Only you can determine what type of grief support is right for you, and it is oftentimes a combination of several different types that has the biggest impact. Above all else, know that you are not alone—in your grief or in your recovery process.
If you or a loved one has suicidal thoughts or a despair so deep you can't see a way out, please call the National Suicide Prevention Line right away. They can be reached toll free at 1-800-273-8255, 24 hours a day and 7 days a week.
Please share your thoughts on this article
Related articles