Why Funeral Flowers Continue to be the Right Thing to Do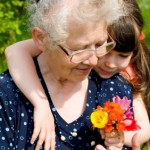 Green funerals are on the rise all over the United States, and more and more people are turning away from traditions like embalming and funeral flowers in lieu of eco-friendly alternatives. These steps are a great way to give back to the earth and pay a lasting tribute – especially if the deceased felt strongly about "green" issues during his or her lifetime.
While you should always respect the wishes of the deceased if there is a request to not send floral arrangements, green funerals (and traditional funerals) don't have to forgo the beauty of a few floral sprays. Funeral flowers can be a great way to demonstrate your love and respect for more traditional ceremonies. A time-honored practice steeped in religious and social history, flowers are meant to represent growth and new life in the face of bereavement. The comforting scents, the bright colors, and the sense of warmth that flowers add to a funeral ceremony are welcomed by many, and it's easy for a funeral without flowers to seem somehow lacking.
How to Send Sympathy Flowers
If no request has been made for alternate arrangements, funeral flowers should be ordered and delivered before the visiting hours begin. It is often a nice surprise for the family to walk in and see a visible representation of how much the deceased meant to so many people.
When ordering a sympathy floral arrangement, keep in mind that there are many different options:
• Wreaths are often chosen because their circular shape represents the continuity of life and death. These are typically displayed on a stand next to the casket, and they may or may not be carried to the burial arrangements, as well.

• Traditional flower arrangements, in a vase or basket, are often displayed on tables or near the casket. These are great due to their portability, and because different family members may be able take them home as a memento.
• Floral sprays are similar to wreaths in that they are displayed on a stand. This is a great place to put color and include the deceased's favorite flower types.
• Casket sprays are the flowers placed directly on top of the casket. Because the family usually chooses this display while making the funeral plans, it's not appropriate to purchase them without asking first.
• Small bouquets or personal mementos may be placed inside the casket to be buried with the deceased. As is the case with casket sprays, be sure and ask before purchasing anything this personal.
When faced with the death of a loved one, there is very little anyone can do to take away the pain and grief. Funeral flowers are only a small token, but they allow you to demonstrate your compassion without adding any undue burden on the family. And because any example of beauty and life is likely to be appreciated, you can feel comfortable knowing that you've made a difference.
Almost all florists are well-equipped to help you select the perfect sympathy flower arrangement, and within the time frame necessary to get them to the services on time. However, you will want to make sure and ask about restrictions due to green funeral choices or religious preferences before you place the order.
Please share your thoughts on this article
Related articles