Attending a Masonic Funeral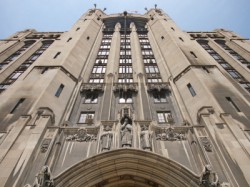 When it comes to funeral planning, religion and culture aren't the only determining factors in how a ceremony is conducted. If the deceased was a member of the Freemasonry (the oldest functioning fraternal organization), he may wish to have a traditional Masonic funeral. Although most of the rituals of a Masonic funeral are similar to those you'll find in any type of memorial service, there may be a few differences you can prepare for.
What it Means to Be a Mason
One of the key factors of being a member of the Freemason organization is the instant brotherhood and kinship that arises. In addition to general support and friendship, this means that members often step forward to provide assistance to others, regardless of how close they are or plan to be in the future. When a member passes away, this may mean that other members will attend the funeral, help cover expenses, or otherwise support the grieving family—even if they never met before.
A Masonic funeral may therefore be more crowded than a regular funeral, as members will attend to show their support of their deceased Brother. In a kind of tribute that echoes those of a policeman, military member, or other service provider, individuals often go above and beyond the call of duty to show how much they care.
Masonic Rituals and Traditions

Although there will always be discrepancies based on the Masonic chapter, location, and family wishes, many Masonic funerals incorporate special attire, symbols, and prayers as part of the farewell service. There is also a specially scripted ceremony that is recited and performed. In addition, it's not uncommon for the Lodge to hold the memorial service or fellow Brothers to act as pallbearers or eulogizers.
Masonic funerals are typically only held at the request of a Brother or his family. The only real requirement is that the Masonic service is allowed to continue uninterrupted by other religious or personal services (although the other services can be held either before or after the Masonic portion).
Masonic Funerals and Religion
Because Masonic groups exist around the world and irrespective of religion, there are no strict regulations in place about what type of burial an individual can have or what other prayers and scriptures take place.
If you or a loved one would like to incorporate a Masonic element to a funeral, it's a good idea to discuss the process ahead of time, and even go so far as to put your wishes in writing in a will or other funeral pre-planning document. Although these details can usually be incorporated at the last minute (and because most Freemasons groups will be happy to coordinate with your chosen funeral home), you can ensure a more streamlined service by knowing ahead of time how you'd like to make your final departure from this world.
Please share your thoughts on this article
Related articles
Incoming search terms: