What to Do the Day After a Funeral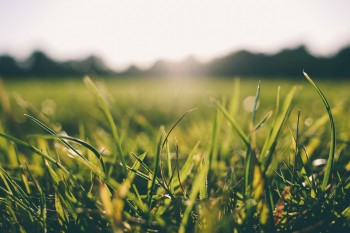 So much of planning a funeral has to do with the making burial preparations, reaching out to friends and family members, and finding ways to cope with your recent loss. And like many major life events and holidays, there is a kind of anticipation that goes into this planning process. Even though you may be feeling completely brokenhearted right now, the need to make decisions and put affairs in order provide a kind of foundation for getting through each day.
This is why the day after a funeral is often the most difficult to get through. All of the buildup and anticipation is gone (as are many of your out-of-town guests), leaving you deflated, empty, and forced to confront your loss head on.
Although everyone grieves differently, you may find the following suggestions helpful for keeping your head above water.
Write Thank You Notes: Thank you notes will need to be written to those who sent funeral flowers, gift baskets, or otherwise helped with the funeral arrangements. Writing these and sending them out can keep you busy and help you focus on all the love that was offered in support of your loss.
Sort Through Belongings: Just because your loved one's physical remains are laid to rest doesn't mean all his or her belongings are. Some people aren't ready to start sorting through personal effects so soon after a funeral, but others find it a soothing task.
Prepare Financial Paperwork: The process of closing bank accounts, cashing in on retirement and pension plans, getting life insurance policies paid out, and figuring out how to pay the bills in the deceased's absence is a huge undertaking. Begin sorting out the financial details now or make an appointment with a financial advisor to help you.
Plan a Special Outing: A funeral doesn't have to be the end of your celebration of a loved one's life. While you have a few relatives still in town (or with time off work), plan an outing to a location the deceased was fond of. You can share memories, hold a picnic, or otherwise reflect on your loss.
Visit the Cemetery: Chances are the headstone isn't erected yet, and the grave will still be somewhat disheveled from the recent burial, but you can start your visitations as early as you wish.
Book a Massage: It's important to take care of yourself physically so you'll have the emotional strength to move on. A soothing massage, a healing acupuncture session, a special meal, a favorite book, a daytrip you've been meaning to go on—it's okay to try and find comfort where you can.
No matter what kind of activities you feel up to doing, it's a good idea to have some sort of plan of action (even if that plan is to stay home and enjoy some quiet time alone). By looking ahead to each day and the tasks it contains, you can begin taking those first healing steps forward.
Please share your thoughts on this article
Related articles