Funeral Planning: "In Lieu of Flowers" Gift Ideas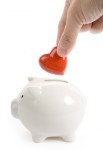 Sending funeral flowers to the funeral home or memorial service of a loved one is a great way to show your support. Long held as the standard in traditional funeral planning, flowers add a touch of elegance to the ceremony and also serve as a lasting reminder of much the deceased meant.
These days, however, more and more people are concerned about the greenhouse effects of funeral flowers—not to mention what to do with the overflow of arrangements once the funeral is over. Whether you're planning a green funeral and want some great alternatives, or if you want to scale back on funeral costs to opt for a simpler, more streamlined affair, here are a few gift ideas if you want to go "in lieu of flowers."
Donation to a Favorite Charity
This is the most common alternative to funeral flowers—especially in the case of high-profile funerals when flowers from everyone who wants to show their support could quickly become overwhelming. In most cases, you can simply add a line at the bottom of the obituary or funeral announcement asking for a donation to be made in place of flowers.
Which charity to choose is up to you and your family. If the deceased was active in a particular organization during his or her lifetime, it can be a nice tribute to send donations to them. Similarly, if the deceased was an animal lover, you can make donations to a local animal shelter. Some organizations will even provide a gesture like a plaque or mention in their newsletter if the donations reach a certain amount.

Picture or Other Memory
One of the reasons many people prefer to send flowers over a money donation is because it feels more personal. They can take the time to select the flowers, and they get to see a physical reminder of their gift. You can help others feel this sense of accomplishment by asking them to send a photograph in lieu of flowers.
For many mourners, the act of going through old pictures to find one that captures their favorite memory is one that facilitates the healing process. And the result—a collage of pictures that you can display at the memorial service—is just as beautiful as an elaborate setup of sympathy arrangements.
Money or Cash Donations
It might be considered gauche in some circles, but it's becoming more accepted to ask people for cash donations to help the grieving family either pay for the funeral or in the weeks and months to follow. Be careful of doing this for the wrong reasons, or of making it a huge public spectacle. If money will be needed to help the family in mourning, it's best to make a small announcement and to keep things quiet and contained.
Please share your thoughts on this article
Related articles