Pre-Need Funeral Planning: Where to Start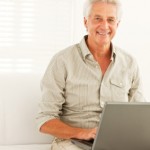 The thought of spending time on funeral planning is not generally a fun one, but by taking the opportunity to engage in what is known as "pre-need funeral planning," you can take a significant burden off of your loved ones when the time comes. In addition, you have the reassurance of knowing that things will be done the way you want them done. Your funeral plans can be as general as you like, basically paying in advance for a casket and cemetery plot; or you can work out the smallest details such as what funeral flowers and musical arrangements you would like at the service.
A list of what is involved in funeral planning can provide a good place to start own. Most people are completely surprised at the number of details that go into planning a funeral. The vast number of questions to be answered can completely overwhelmed family members who are simultaneously dealing with the loss of a loved one. This is another reason that pre-need funeral planning is so helpful.
Some of the questions may have fairly obvious answers.

• Do you prefer burial or cremation?
• Would you like to have your service at a church? If so, which one? What clergy would you like to preside?
• If you are a veteran, do you want a flag on the casket?
• What would you like to wear? What about glasses, jewelry, prosthetics, etc?
• Do you have a choice of funeral homes?
• Do you prefer a plot, crypt, mausoleum, niche, or other type of burial arrangement?
Other answers may be less obvious.
• Do you want an open or closed casket?
• Should there be a visitation at a funeral home?
• Who will be your pallbearers?
• Which casket or urn do you want?
• Do you want to request that donations be made to a cause in your name?
• Do you need an outer burial container in addition to a casket?
• How will family and friends be notified?
• What will your obituary say, and who will ensure it gets in the paper?
All of these questions and more will be posed to you when you choose pre-need funeral planning. You can be prepared by doing some research, both online and in person. If you intend to use a funeral home, for instance, you may want to visit some during your funeral planning to ensure that you feel that your friends and family will be comfortable in the place you've chosen. You can also contact a local association of funeral directors in order to obtain resources that will ease your funeral planning process.
Once you've chosen a funeral home, you will find that the funeral director is able to guide you through the pre-need funeral planning. He or she has the experience to know what details need your attention, as well as what laws and regulations you will need to follow. You will also have the time and wherewithal to make good financial decisions, as opposed to having your family try to make the same decisions while overcome with grief. Pre-need funeral planning even affords you the opportunity to do some comparison shopping and save money on your final arrangements.
Please share your thoughts on this article
Related articles