When You're in Charge of the Funeral Plans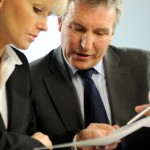 When it is up to you to take on the responsibility of funeral planning, it can be helpful to have some guidance. From choosing a funeral home to making burial arrangements, there are a lot of decisions to be made. In addition, you likely need to attend to the comfort of others as well as to your own grief. Fortunately, there are resources available to simplify funeral planning.
Funeral Directors and Homes
The funeral planning process will probably be easier with the guidance of an experienced funeral director. These professionals are educated in proper procedures and can help you to respect traditions and the law regarding funeral services. The funeral director will work with the funeral home that you choose. You may find that your clergy person or a friend will have recommendations for you regarding what funeral home you may want to use.

Working with a funeral director is going to simplify your funeral planning. He or she will help take you through the various steps of planning. The funeral home will generally take on the responsibility of transporting the deceased to their establishment, for example. They will also gather the appropriate personal information to arrange for an obituary, as well as for the death certificate.
Paperwork
In addition to an obituary, you may wish to place a paid death notice in the newspaper. These will alert readers to the death, provide details on services, and create keepsakes that family and friends can cherish. There are online options for placing obituaries, too. Again, the funeral director can help you with these issues during the funeral planning process.

There is a fair amount of other paperwork that must be attended to, as well. For example, you will need a copy of the death certificate to apply for Social Security survivor benefits and will likely need to fill out a number of forms. Pensions, Medicare, and military honors will also require paperwork. Some of this can be done by the funeral home, and they will likely offer assistance or guidance with those aspects they cannot deal with on their own.
There are certainly many more considerations for the person in charge of funeral planning. If the deceased did not leave instructions or pre-purchase services, these considerations grow. For example, you may need to determine what cemetery is appropriate, purchase a plot, and choose and pay for a memorial. In cases of cremation, you will likely still need to plan the memorial service, either in the funeral home or at a different site. A casket or urn will need to be chosen, as well.
The Memorial Service
The memorial service can be as simple or as extravagant as you want, with some of the most common considerations being flowers, funeral programs, music, and clergy. The funeral director will be able to assist you in transporting the deceased from the funeral home to the cemetery for burial. Cars and limousines may be rented for the family, and a procession will likely follow the hearse from one site to the next.
There are many, many details when it comes to funeral planning, and it can be extremely helpful to work with a funeral director to make sure that nothing gets missed.
Please share your thoughts on this article
Related articles