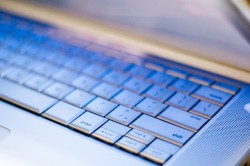 If the idea of calling funeral homes and meeting with estate planners to make advance funeral arrangements isn't one you cherish, you may be able to find online options to save you time and money. Although unheard of just a few years ago, online funeral planning is now a viable option that allows you to plan and even pay for your funeral from the comfort of your own home.
How Online Funeral Planning Works
There are two ways you can pre-plan a funeral online. The first option requires nothing more from you than to make decisions regarding your wishes. For example, you can:
Print out a funeral planning worksheet, which you can then fill out regarding your specific wishes.
Find a funeral planning app or other online option that allows you to make decisions and email your answers to family members.
Coordinate funeral pre-plan options with a specific funeral home, which will use the information provided to contact you at a later date.