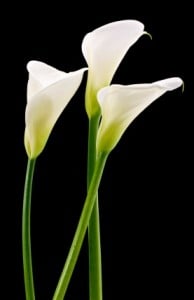 In all the hassle of planning funerals and choosing caskets and selecting the perfect spray of sympathy flowers to demonstrate your loss, it's not uncommon for families to lose sight of the bigger picture of death. A funeral, no matter how or when or why it occurs, is your final chance to say goodbye, and the most important thing is that your focus remains on the deceased. If your goal is to get rid of the elaborate trappings of death and put your attention where it matters most, a simple funeral might be right for you.
Basic Funeral Options
Direct Cremation/Direct Burial: The fastest and easiest way to plan a simple funeral is to opt for direct burial or direct cremation. These options, which take care of the body without a ceremony or any elaborate details, are low in cost and provide much the same results as a more elaborate ceremony—you either end up with a box of ashes or a place to visit the deceased in a cemetery. It's merely the process of getting there that is pared down.