Canton Funeral Homes and Georgia National Cemetery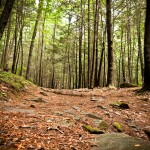 Within the funeral industry, Canton, GA is best known as the site of the Georgia National Cemetery, a 775-acre national cemetery designed to serve veterans of the United States and their families. Almost all Canton funeral homes are able to accommodate those wishing to secure a plot in the national cemetery, and many of the services that go along with a traditional military funeral can be accessed through them.
Of course, there are other cemeteries within the town and within the larger Cherokee County area, as well. If you or a loved one is looking into funeral pre-plans, or if you are planning a service for a recent loss, you'll find all the support and information you need right here.
Georgia National Cemetery
The national cemetery in Canton is the second one to be built in Georgia and the 123rd in the United States overall. The land for the cemetery was donated by a private citizen and WWII veteran, and although it is generous at 775 acres in all, the land isn't flat, so only 330 acres can be used for burials. The rest of the land is used for landscaping and a beautiful setting that makes the most out of nature.
One interesting and unique feature of this cemetery is that it is very near the Etowah burial mounds, where American Indians laid their loved ones to rest over a thousand years ago. Although the two cemeteries don't touch or overlap, there is a great feeling of reverence and history over the whole area.
In addition to burials, the national cemetery also supports the interment of cremated remains in the many columbarium located here. As is the case with any federal burial space, there are visiting and floral arrangement restrictions, so you should call ahead before you visit.

Riverview Cemetery
Of the many other cemeteries in Canton, one of the most notable is Riverview Cemetery, which is the resting place of a few notable area residents. Among them are Thomas Brady (1849-1907), one of the early mayors of Canton, and John Wood Lewis (1801-1865), a Confederate senator and Georgia state representative. Several other confederate soldiers can be found here, as well, for those interested in Civil War history.
The Canton City Center
In terms of population, Canton, GA is a small city with a close-knit community of residents and businesses. In recent years, development here has really flourished, and more and more people are looking at Canton as a place to put down some lasting roots. The history here is of particular interest to early American scholars, as it was the site of the Cherokee developments before becoming a largely agricultural space.
For residents, the appeal of the small, newly burgeoning town is in the local businesses and support structure here for them in times of need. This includes Canton funeral homes and other funeral services, all of which exist to support and assist those saying goodbye to loved ones in a manner fitting for their life.
Please share your thoughts on this article
Related articles
Incoming search terms: