Co-op Funeral Homes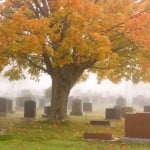 These days, just about everything has an affordable alternative—and funeral planning is no different. Low-cost funerals have become something of a buzzword in recent years, offering people a chance to say goodbye to their loved ones in a way that doesn't put a strain on their personal finances.
There are many different ways to save money on funeral planning, including direct burial options, cremation, and funeral pre-plan packages. Another new trend that hasn't yet caught on everywhere is a co-op funeral home.
What is a Funeral Co-op?
By definition, a co-op (or cooperative operation) is a business alliance that puts related companies together to provide services at a reduced charge. Traditionally, co-ops are considered in relation to farming and food production. For example, a local chicken farmer and apple orchard owner might meet up with a beekeeper and organic farmer to set up a storefront where they can all sell their food directly to the population for less than what they could expect from a grocery or chain store, which has countless middlemen along the way.

For the funeral home industry, a co-op means that everything from caskets and memorial services to burial sites and body preparation can be offered for less. It works by allowing local funeral providers to contract with one another to provide simple and affordable options to members of the co-op.
One of the oldest and most successful funeral co-ops in existence today is in Seattle, WA. The People's Memorial Funeral Cooperative is a nonprofit organization and coalition of several funeral providers that has been in operation since 1939. From the outside, it is no different than any other funeral home, with the same options in burial and cremation, and many of the same arrangements and caskets that can be found everywhere—but at about 1/3 of the price for members. (Becoming a member usually costs around $25.)
Although there are fewer than 10 funeral co-ops in the United States, they are actually quite common in the UK, Netherlands, and Canada. They represent a shift away from more traditional, corporate-owned funeral homes, but also require quite a bit of business planning and commitment, which is why they haven't yet spread worldwide. There is also the need for a strong community and membership base, which is why co-op funeral homes tend to do better in larger cities that put an emphasis on this type of business ownership.
What if There Isn't a Funeral Co-op Near Me?
Funeral co-ops are just one of many different ways to save money on planning a funeral. For most people the best way to afford a funeral is to plan ahead, whether that means purchasing burial plots in advance, taking out a funeral insurance policy, or finding a pre-paid funeral package that allows you to spread out the costs of the entire service.
Please share your thoughts on this article
Related articles