How to Discuss Pre-Arrangements and Estate Planning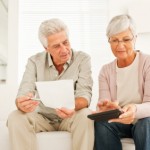 By definition, pre-arrangements are any funeral and burial arrangements made before the time of death, much like creating a will. They can range from a few simple requests (preferred music at the ceremony or the burial method) to more elaborate plans (including all the details and payments of the burial). Like estate planning, they , leaving little room for conflict and confrontation between the loved ones you leave behind.
People choose pre-arrangements for a variety of reasons. Some people prefer to make the decisions in advance as a way to ensure their needs and wishes are respected. Others wish to relieve their family of the burden of decision-making during a difficult time. Still others prefer the peace of mind of knowing that all the financial planning has been taken care of. No matter what the reason, however, one thing remains true for almost anyone: the topic of funeral arrangements can be one that is difficult to navigate.
How to Broach the Subject of Pre-Arrangement

There is no "ideal" time to begin discussing your wishes regarding your funeral and burial. As is the case with making a will, many people choose to set out their plans early on, when there is still plenty of time to make decisions and ensure that all payments are taken care of in advance. However, discussions of your wishes – whether formalized in a physical agreement or simply voiced in a casual setting – can occur at any time.
The best way to introduce the topic depends on your plans. If you'd simply like to set out an informational pre-arrangement, in which you outline your wishes, a casual family dinner is often the best place. The informal atmosphere, in which love and camaraderie are stressed, allows you to emphasize the importance of what you're doing: that the purpose is to reduce anxiety and concern for everyone involved.
If you're planning on making a more formal arrangement with contracts, estate planning efforts, or even firm financial plans, it's best to set the tone with a professional approach. Bringing in an estate planning expert will help you to ensure that everyone knows how important the subject is to you, and that you're taking concrete steps to ensure that your wishes are met. Although love and family should still play a central role in your conversations, having a professional on hand – one accustomed to helping families make these decisions – will help you to sidestep any discomfort or conflict.
Financial Planning: Money is a Sensitive Subject

One of the biggest benefits of pre-arrangement plans is that you can pay for funeral and burial costs in advance, oftentimes securing a plot of land or locking in a price long before you leave this world. However, it can be difficult to put a "price tag" on death, especially for family members. Setting out a budget or dipping into an inheritance to manage pre-arrangement plans can seem gauche, especially if your family is one that is uncomfortable discussing death.
The most important thing is to realize that pre-arrangements almost always indicate a plan to save costs in the long run, and that it is a form of long-term financial planning for the whole family. You won't pay for any services you deem unnecessary, and payment plans can ease the financial burden that can occur from an unexpected death. In some states, there is also a tax advantage to covering funeral costs in advance, since children of the deceased can sidestep some inheritance taxes.
But What if You Change Your Mind?
Another reason some families are uncomfortable discussing pre-arrangement plans is the finality of it. Not only are you discussing death – the ultimate in final plans – but you are also considering locking your family in to a specific place or tradition. Fortunately, many funeral homes and mortuary services provide transfer options, which allow you to input your funds into an escrow service that allows for some flexibility in changing your plans.
Having the Important Conversations about Death and Estate Planning
Death and burial are subjects that few people want to talk about, especially when it comes to those you love. However, as difficult as it may be to discuss your funeral and burial wishes now, it is almost always worse for family members to make the decisions on their own during the grieving process. No matter what your age or your current state of health, pre-arrangements are designed to help everyone transition better. By making your wishes and plans clear at the same time that you make your will or estate plan, you can ease the burden of grief and rest assured that all of your affairs are in order.
Please share your thoughts on this article
Related articles