Jewish Funerals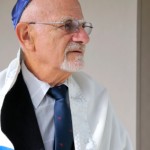 Modern Jewish funerals follow in a long line of traditions and practices that have been around for centuries. Depending on the wishes of the deceased and the family he or she leaves behind, a Jewish funeral can be highly traditional or follow a more modern format. If you are funeral planning for a loved one, it's important to talk with his or her religious advisors and other members of the family to determine how strongly you wish to adhere to traditional Jewish rites.
The Role of the Synagogue
The first person to contact in the event of a death in the family is typically the rabbi or synagogue leader, who will become your guide to the funeral planning process. Unlike other religious funerals, which typically go first through a funeral home, the Jewish custom requires certain key steps. Having a rabbi or other religious official at your side means that you can navigate these steps and the death care industry in your city that much better.
Jewish Funeral Customs
According to Jewish law, burial must occur as soon as possible after death—usually in a day or two. Exceptions may be made if there is a holiday or if important family members need time to travel, but these instances are fairly rare.
It is important for the body to not be left alone between death and burial. Someone (or a group of someones) may be appointed to sit with the deceased. Psalms and other readings may occur throughout this watching period.
Jewish traditions call for burial in a simple pine box rather than a more elaborate casket or coffin. This can save considerable time and money in choosing a casket.
Cremation and embalming are both forbidden, and are therefore often left out of Jewish funerals.

More traditional Jewish groups have organized burial societies that take on the role of preparing the body for burial. Tasks may include washing the body and dressing the body in a white shroud.
Some groups may also tear part of their mourning clothes (or have a rabbi tear them) prior to the funeral. This symbolic gesture is meant to indicate deep loss. Pinning on a torn ribbon might be used in place of this tradition.
Ceremonial rites vary, but may include: having attendants help move the body, reciting particular psalms and prayers, and stopping seven times between the transport of the body and the grave.
After burial, there is a "receiving line" in which non-family members recite a condolence prayer as family members leave. All mourners will wash their hands in a symbolic cleansing before leaving the cemetery.
Shiva, or the mourning period, may occur in the days following the funeral. Either three or seven days in length (depending on the family), this is a time in which friends and family members gather to comfort one another and share in their grief.
Funeral flowers are not sent at a traditional Jewish funeral, though many people send cards or bring food to the family sitting Shiva.
If you are a non-Jew attending a Jewish funeral, it's important to adhere to time-honored customs. Be sure and dress conservatively and talk to the deceased's family members if you have any questions. Although many of these actions are considered sacred, Jewish funerals are like many other funerals, in that everyone is welcome to mourn the loss of someone so beloved in this life.
Please share your thoughts on this article
Related articles