What to Do if You Can't Attend the Funeral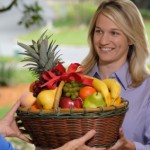 No matter what your intentions are or how highly you regard a loved one, there are times when it is impossible to attend a funeral. Although most employers are understanding when it comes to the last minute nature of funeral planning, it can be hard to take the time away from your job, especially if the service is being held out of town. From travel impediments and cost restrictions to former engagements, there are a number of reasons why you might have to send your condolences in place of yourself.
Unless you are a very close friend or family member of the deceased, this is probably okay. It might not be ideal for you to be absent during this difficult time, there are alternate ways to send your regards.
Getting Over the Emotional Hurdles
Missing out on the funeral of a loved one can be difficult—for both you and for the deceased's family. For many people, not being able to physically say goodbye (even if it's just to a casket or urn) can lead to difficult feelings later on. It might also be hard for you to go through your emotions alone, without the support of other people going through the steps of bereavement.
The deceased's family might also notice your absence—but probably not in the way you're thinking. It's almost always nice for family members to see a large turnout at a funeral, as it is one of the best ways to show your support and sympathy. However, while they may see faces and feel grateful, you aren't likely to be the most important subject on their mind that day. Funerals can be very overwhelming and a blur of feelings and emotions, and your absence isn't likely to stick out in that moment.
How to Express Your Sympathies

If you aren't able to attend the funeral, there are things you can do to ensure that your sentiments and support are known. These include:
• Sending funeral flowers (either to the house or directly to the funeral home)
• Sending a condolence card
• Making a donation in the deceased's name
• Sending a fruit basket or other practical gift item
You can also plan a visit at a later date when the timing is better for you and the family. In many cases, being able to visit the gravesite (maybe on the day the headstone is being erected) or stopping by on a special date (such as a birthday or anniversary), can be just as beneficial to your emotional well-being.
Day-to-Day Support
Another way in which to show your support is to provide more substantial help in the days, weeks, and even months following the funeral. It is often the day-to-day support that means the most: calling to talk to family members, lending a listening ear when times get rough, showing up clean the kitchen or babysit the kids for a few hours.
Funeral planning is a one-time event, and it often feels like it's over before it begins. If you can't make it for the memorial service, there are still plenty of opportunities to show your support. Even something as simple as sending sympathy flowers can make all the difference to the newly bereaved.
Please share your thoughts on this article
Related articles