History in the Making: Austin Funeral Homes and Cemeteries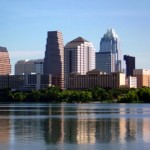 Like many parts of the city, Austin cemeteries here are rich with history and tradition. If you're taking a tour of historic Austin, or if you want to learn more about Austin funeral planning and the burial practices here, you should consider taking a tour of the local cemeteries. In fact, one of the most famous cemeteries in the state of Texas is an active part of the Austin funeral home industry, and you may even find the place you wish your own family to be buried.
Texas State Cemetery
The Texas State Cemetery (or TSC) serves as a lot of things to local residents: it is a historical landmark, a tourist destination, and also a currently functioning cemetery that select individuals planning a funeral in Austin can consider as their final resting place.
Located just east of downtown Austin, Texas State Cemetery covers a total of 22 acres. It isn't the oldest cemetery in town, but it is one of the most prestigious, having been the burial place of Texas Revolutionary general and Vice-President of the Republic of Texas, Edward Burleson. It served as a Confederate cemetery during the Civil War and was later opened up to the elite and affluent of this part of Texas. Today, there are strict guidelines determining who may be buried in the remaining spaces, and most of the plots are reserved for members of the Texas government (and their spouses).
Oakwood Cemetery

Oakwood Cemetery is another one of the Austin cemeteries well worth a visit. Originally known as City Cemetery, it holds the honor as the oldest formal cemetery in Austin. Like most pieces of prestigious real estate, it is located on a hill and overlooks the downtown area, offering sweeping scenic views and a bit of idyllic greenery all in one location.
Oakwood Cemetery dates to around the 1850s and covers a total of 40 acres in all. The historic burials here contain many famous names, but the cemetery is also known as a place of rest for thousands of the city's poor, who were buried in unmarked graves. Sections are also set apart and dedicated to the minority populations from Austin's early days.
Modern Austin Funeral Homes and Cemeteries
The state of Texas has the lowest rate of cremation in the entire country—which means that burial traditions still run very strong here. Among Austin funeral homes, this has been something of a challenge for families hoping to secure large burial plots in which everyone can lay to rest together, especially if they already have ties to an existing cemetery.
Of the five cemeteries in Austin that are older than 150 years, only two of them still have plots available for sale. More modern facilities and funeral homes are able to provide better options and burial real estate, but this may mean sacrificing some of the ambiance and history of the city's more
established cemeteries.
Fortunately, there are Austin funeral homes that exist to help. Because it can be so difficult to find the right resting place here, funeral pre-plans are more important in Austin than in many other parts of the country. Talk with a funeral provider today to learn about how you can own part of history and find a burial plot that makes the most out of the past, tradition, and burial practices in this part of the state.
Please share your thoughts on this article
Related articles